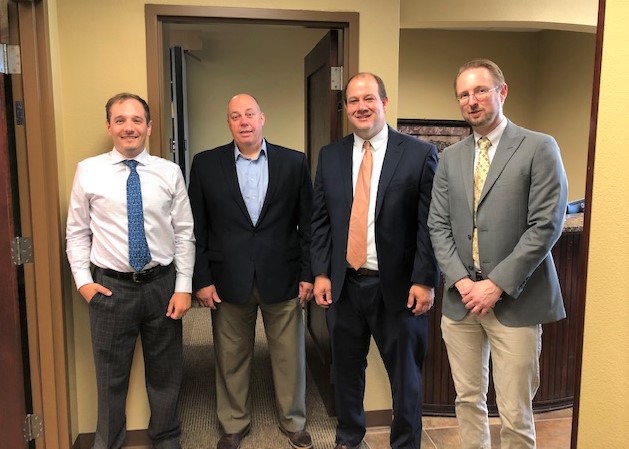 Attorneys Berenstein, Stewart, and Saint Admitted to Practice in South Dakota
Alex Berenstein, Bob Stewart, and Jeremy Saint are the most recent attorneys at our firm to obtain South Dakota licensure. Making it even more memorable, former Crary Huff partner Chief Justice Steven R. Jensen administered each of their oaths.
A big thank you to Chief Justice Jensen and cheers to Alex, Robert, and Jeremy for this accomplishment!