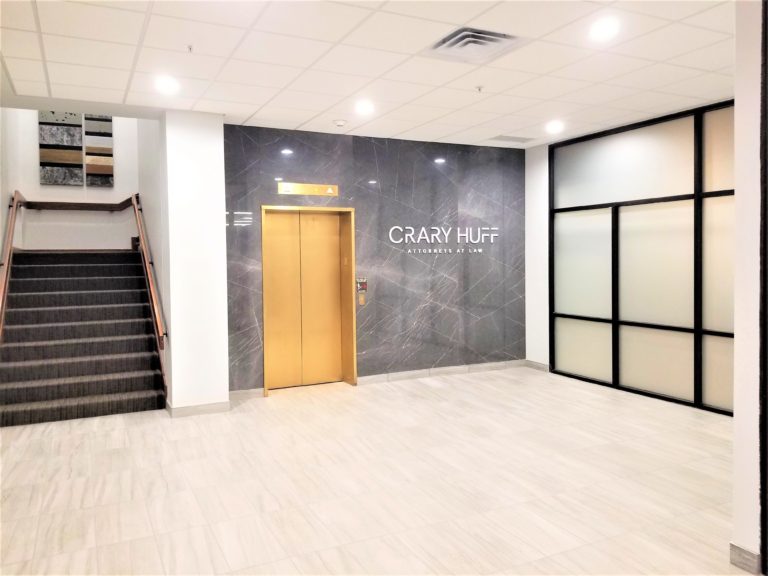 Crary Huff Law Firm Office Expansion
Crary Huff Law Firm Director of Operations, Sara Lias, spoke with Rock Solid regarding our recent office expansion project with MBW Construction.
We worked with MBW in 2016 for the first phase of our 329 Pierce Street. office renovation. Since then, our firm has continued to grow and so, it was time for our office to grow, too.
The office expansion took place throughout most of 2022 and our firm was pleased to work with many local vendors on the project. Additional offices, new conference rooms, and an expanded gym were all part of the update, as well as a refreshed vestibule.
Check out the video below to see the transformation!
Video Credit: Rock Solid, Inc. & MBW Construction, Inc.