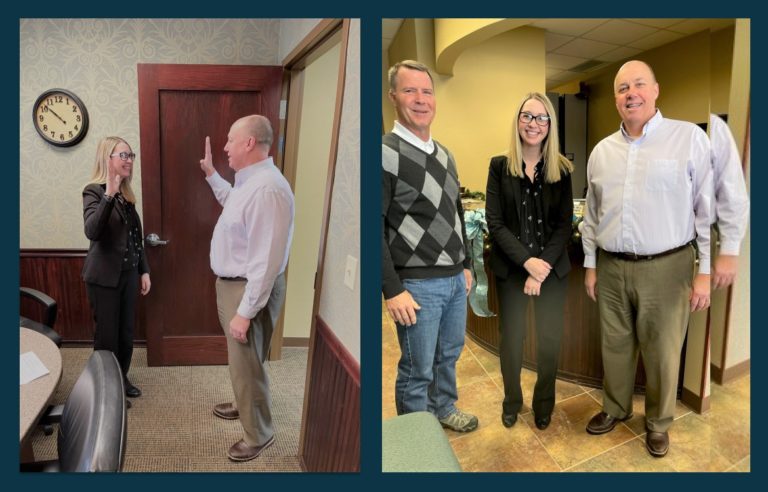 Attorney Jacklyn Fox Admitted to Practice in South Dakota
Congratulations to attorney Jacklyn Fox on her admission to practice law in South Dakota. Jacklyn is the most recent Crary Huff attorney to obtain South Dakota licensure. This achievement was made even more special when Chief Justice Steven R. Jensen, a former Crary Huff partner, administered Jacklyn's oath.
Jacklyn is a member of our litigation team and is currently licensed in Iowa and South Dakota.